Visit to Piikoi Daiso (and More Mummies)
First things first, an update! The mummy hot dogs were a huge success. His lunch came back with all food but some some of the fruit left. Finally, a win!
So last week Saturday, I finally made it to the Daiso that recently opened on Piikoi Street, and while it was a really cool store that I'm definitely going to go back to, I admit it was smaller than I expected. I've never had a chance to go to the one in Pearl City, but I'm assuming that one is bigger given it's at Pearlridge.
Oh, and the parking at the Piikoi store. Yikes. I had to wait in a "car line" for a space, and much to my dismay, most of the people leaving the store would walk right out of the parking lot. Clearly these were the Piikoi Daiso veterans who knew to find street parking. 🙂
There were onigiri molds, which I really don't like, so I didn't get any. Onigiri boxes, food cups, cutter wheels (totally got those!). Everything in Daiso is $1.50 unless marked, so shopping here is much better than gawking at $7.95 food picks online and closing my browser in a huff.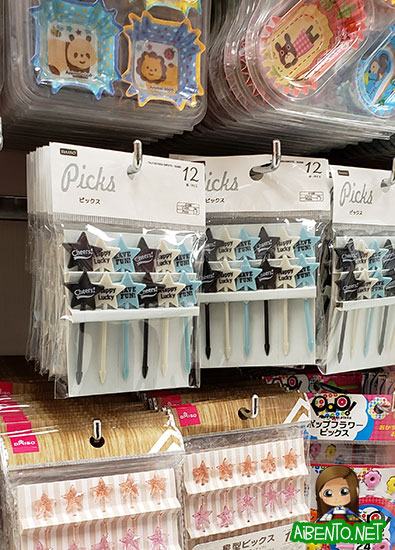 More food picks as well as cute paper cups.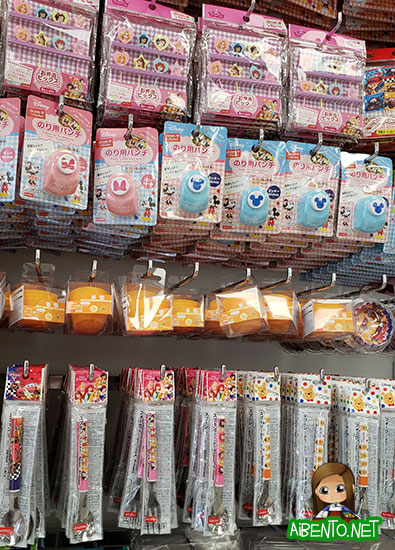 There was a special Disney section up front, which was cute!
Here's (almost) everything I ended up getting. I had also bought a cute sausage cutter, but after I got home, I was taking a nap on the couch when Mr. D came and woke me up to ask if he could open the sausage cutter. Caught in a half-asleep stupor, I mumbled yes, and when I woke up, it was nowhere to be found. Almost a week later, and I still have no idea where it is. Neither does he. Typical.
So I was all set to try something new for today, maybe pumpkins or Frankenstein's monster, but Mr. D was adamant—he had to have hot dog mummies again.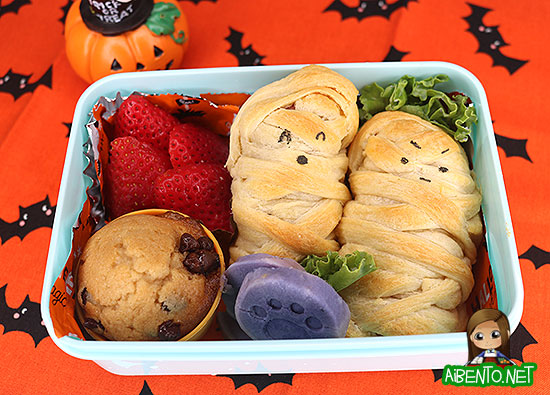 I told him he cannot have hot dog mummies for lunch every day, and I received a deep frown and an indignant "Why not?"
Anyway, one thing I've learned: placement of the mummy wraps matters. It's so much easier to draw facial expressions on the browned bun parts than the softer parts, which is why Left Mummy's left eye looks swollen. Or maybe Right Mummy's fed up and gave Left Mummy a piece of his mind.
I found some red-skinned sweet potatoes at Times the other day, and so I bought them thinking they'd be orange inside so that I could make sweet potato pumpkins. Instead, they're purple, and WOW, they're delicious!
Anyway, tonight I will have to work on him to convince him to eat something else. Either that or there will be a sudden island-wide shortage of hot dogs. So sad.