Sushi Bento (118)
Today I'm breaking in a new box, my new Monokuro Boo box! This was one I bought a couple weeks ago but just haven't gotten around to using. It's a pretty small box and since I didn't have too much food to put in it, it seemed like the time was right for its debut.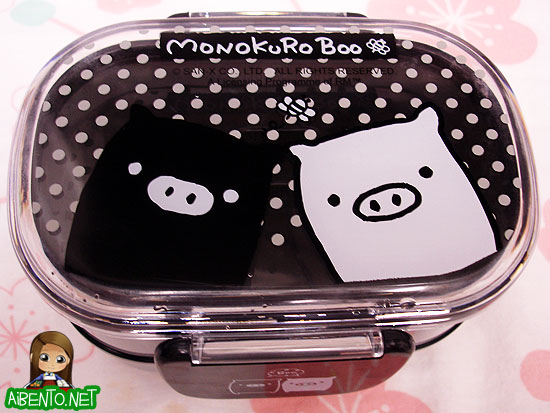 I used two slices of the tamagoyaki I made yesterday and made me some tamago sushi along with a roll of ume maki to use up the last of my leftover rice. To add color I put in some sliced avocado and carrot sticks.
I have peeled rambutan and cigar mango in the bottom layer but didn't think it was exciting enough to photograph.
I do believe this is one of my very rare vegetarian bentos. I'll probably end up eating some Smart Pop today to help fill the meat void. I have heard about the whole popcorn lung thing, but that doesn't mean I'm going to stop eating popcorn altogether. What I have decided is that eating a bag 3-4 times a week probably isn't a good idea anymore, so I'm limiting myself to one bag per week.
I've also got to somehow get my brain back onto the points system. I've been having difficulties ever since I dropped down past 130 because I guess part of me feels that this is the lightest I've been since 1997 so I'm really still way ahead of myself. I find myself still watching my portions but I no longer pay strict attention to how many points I'm eating. Still, I've been bouncing between 125 and 128 for the last month, so I suppose I haven't been all THAT naughty with my eating habits.