Ribeye Stir Fry Bento
As I mentioned yesterday, we ate at Outback on Sunday night and I got the very tasty rib eye steak but only ate half of it. I'd ordered it with broccoli and so took all of that home for today's leftovers bento! I sliced some red bell pepper for additional color and stir fried it all with a bit of Pam. I didn't cook it long as I wanted to preserve the "medium rare" state of the meat.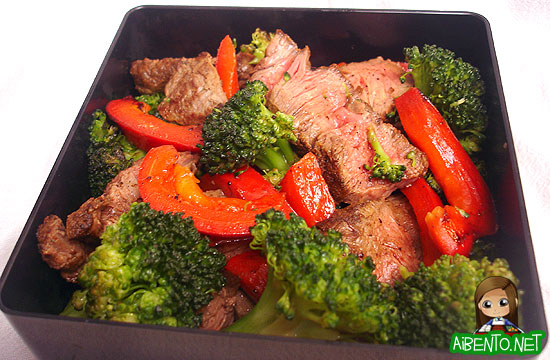 If I've learned anything from making bento it's that with a Costco 5 minutes away I need two fridges. I picked up blackberries, strawberries, and cherries. The cherries were so expensive I'm surprised they didn't have someone sitting next to the little suckers offering financing. The good news is everytime I bite into one I'm glad I dished out 13 dollars for a pack. Ok, maybe not glad, but it tastes at least moderately worth it.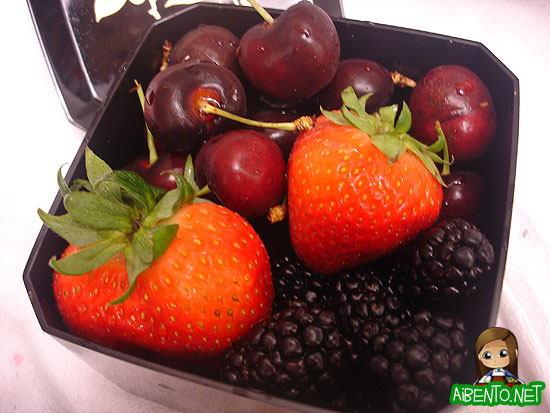 I wanted to take watermelon, mango, and lomi salmon today too, but snapped out if it when I was trying to find a third bento box to take with me. Making up for what I ate yesterday will include extra stairclimbing at work this week.