Oyako Donburi Bento and Weight Progress
Last month I made this oyako donburi bento but apparently forgot to do a post about it.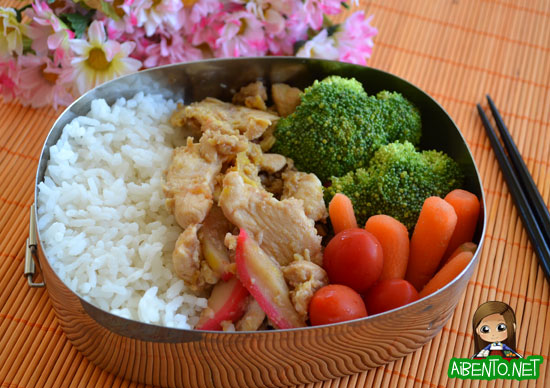 I am still hoping that one day my family will get over their Mr. Pikko-instilled fear of green onions and let me cook it into the food. My donburi looks so drab without anything to contrast the yellow and brown. 🙁
I've really been slacking off with the food diary thing. It's such a pain… but still, I'm still exercising at least 3 times a week and as of today am down 4.1 pounds for the year! Bentos have faded away again, but hopefully I can get myself back into it now that the kids are miraculously getting to school early almost every day on their own!
Here's another view of the bento close up: