Announcing Yum-Yum Bento Box All Year Round
Can you guys believe it's September already? Everyone on the mainland has been posting first day of school pictures of their kids and so you know lots of bentos are being made once more.
Some exciting news, which I've been waiting to post for weeks now: the sequel to Yum-Yum Bento Box: Fresh Recipes for Adorable Lunches is titled Yum-Yum Bento All Year Round: Box Lunches for Every Season. The book will be released in late December, just in time for people to start the new year. 🙂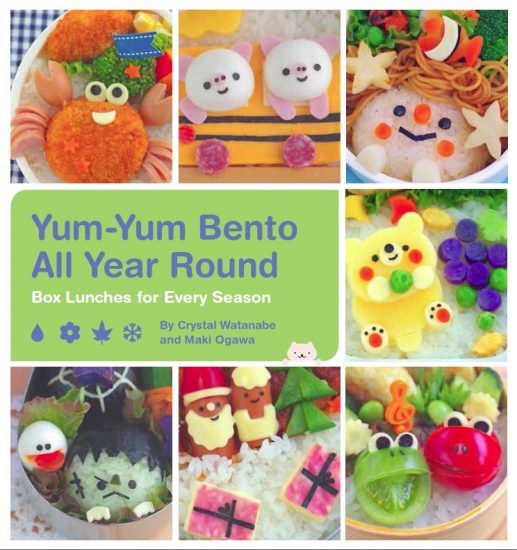 Isn't the cover so cute? I've been wanting to do a holiday-themed sequel for years, and it's nice to finally see it happening! Maki and I busted our behinds working on this in December and January, and we're so happy with the outcome. We can't wait to share it with everyone!